Leslieville's Best Soup Competition:
On Saturday Dec 12, 2015, The Leslieville Christmas Pop-up Market held the first annual Leslieville's Best Soup Competition from 2-4pm.  The community was invited to taste and vote on Leslieville's Best.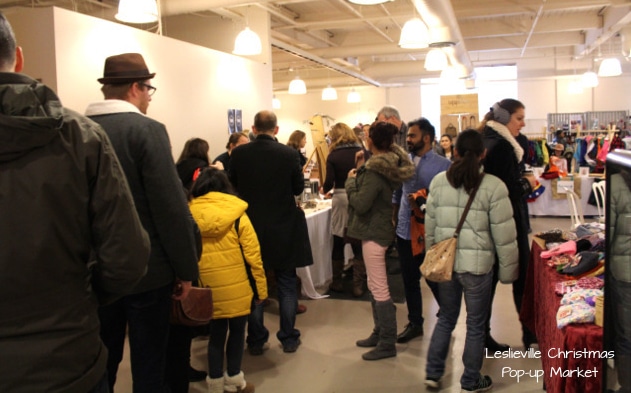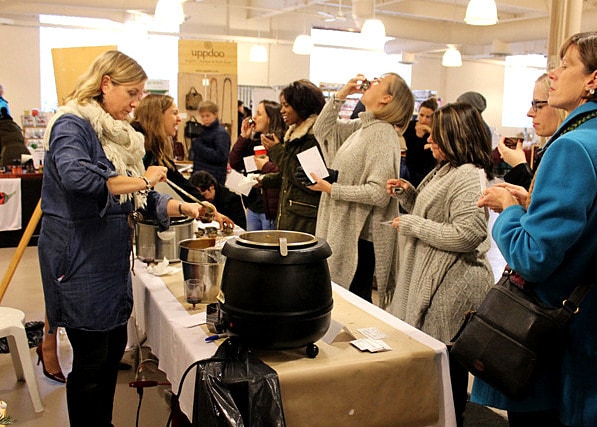 It was a tough competition between Rowe Farms, Edward's 1920, McQueens Pub and YAYA Farm Fresh.  They all had exceptionally amazing tasting soup and we could see by the community's pondering expression after tasting all soups who to vote for.  120 people took part in the tasting and voting.  We had line ups of eager to try Leslieville's cuisine.  Votes would be casted and a ballot would be drawn to win a $25 Gift Certificate to the winner's establishment.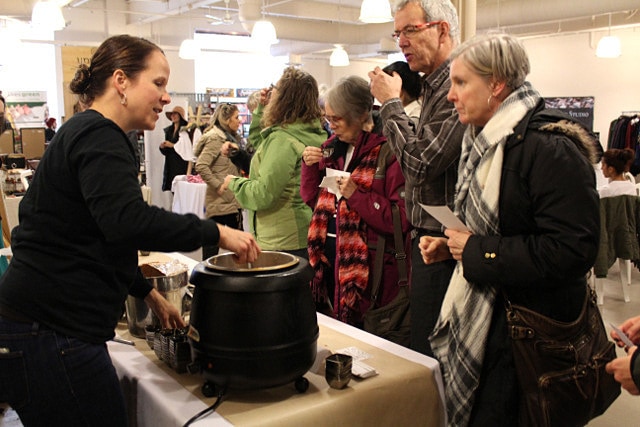 Rowe Farms was the first competitor and was presenting a gourmet Smokey Smoked Trout Chowder.  The second competitor was Edward's1920 who presented a tasty organic spicy carrot/ginger soup.  Followed by McQueens' legendary Split Pea and Ham soup.  The fourth competitor was YAYA who came with a delicious organic vegetarian soup.  Everyone was all hands on deck.  We took many pictures; had chance to connect with our community and had lots of laughs.  It was a great day.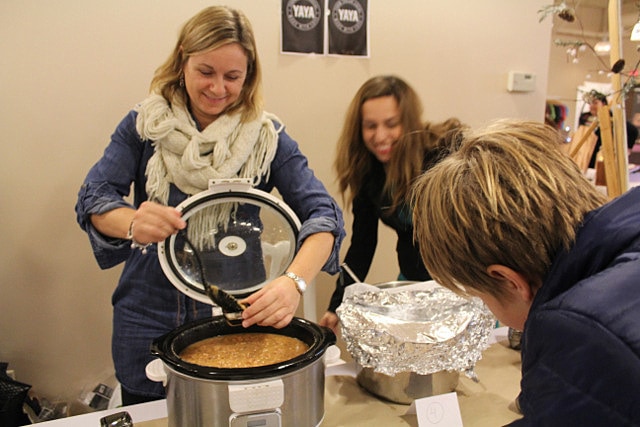 You can visit anyone of these establishments.
Rowe Farms: 893 Queen St E, Toronto, ON M4M 1J5
Our approach to eating is simple. We believe the best way to healthy eating is to consume minimally processed, sustainably raised, locally grown foods. All of our animals are raised locally in a humane, low-stress environment without the use of antibiotics and growth-promoting hormones. They have open access to food and water, and eat strictly vegetarian diets.
3 soups are made fresh everyday!
http://www.rowefarms.ca
Edward's 1920: 1290 Queen St E, Toronto, ON M4L 1C4
Edward's 1290 (formerly Edward Levesque's Kitchen) opened in June 2002 in little 'Leslieville'. Edward's serves up the best of American, Canadian and French classics… remixed with fresh ingredients, herbs, flavored oils, spices and a little less salt, fat and sugar for the modern palette. The 'lemons-make –lemonade' menu changes on a consistent basis utilizing seasonal vegetables, fruits and herbs from the non-certified organic garden and greenhouse one hour away outside Dunnville.
The open kitchen at the front of the restaurant leaves all to be seen….not all flash and gash, but cooking talent.
We purchase all our grain-fed beef from Enright cattle company, a small, family-owned farm outside Tweed. Each cut delivered weekly and never frozen.
All chicken, duck and turkey used are free run and purchased from John and Wendy.
All produce used is as local as can be for a seasonal-focused menu and organic where affordable.
http://edwardlevesque.ca/
McQueens Pub: 993 Queen Street East
A fabulous Pub that has a little something for everyone. Delicious food, great vibe & friendly staff. Located in a heritage building. Open for brunch Saturdays and Sundays.
https://www.facebook.com/pages/Mcqueens-pub/423809641027575
YAYA Farm Fresh: 1186 Queen Street East
Farm Fresh Local Meals Made With Love
Our Eggs & Meats are "Free Range, Antibiotic & Hormone Free" * We only Support Local Ontario Farms
http://yayatoronto.com/
Thank you for the support!